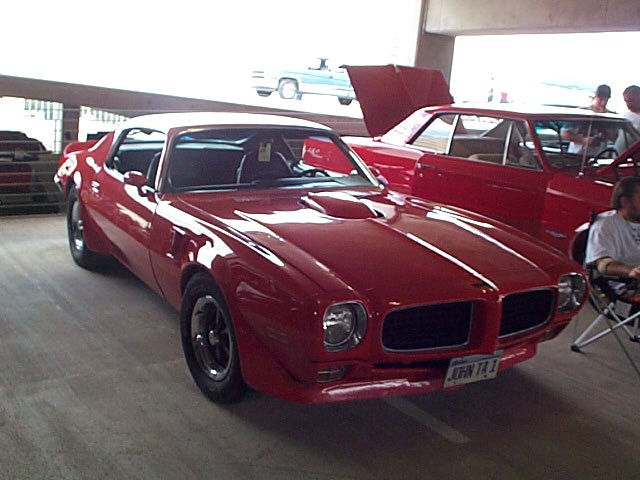 My 1973 Trans Am at Pontiac Southern Nationals a few years ago.

Ralph Aguirre's Trans Am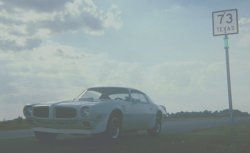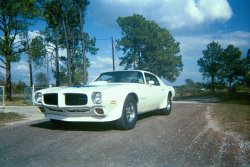 My Trans-Am is a 1973 model; Cameo White with Saddle interior.  
It is a factory 4-spd car that came with a "standard" 455.  
It now has an SD-455.
 
Pontiac made this car with no A/C, so the SD is free to do what it does best.
 
The rear end was beefed up with Moser axles, a c-clip eliminator and 3.90 Richmond gears.
 
Thanks,  Ralph Aguirre 


Chris Ritter's 1974 SD455 Trans Am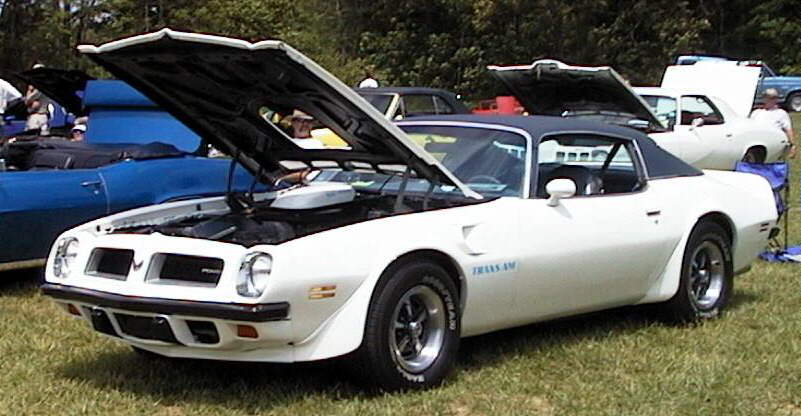 Chris 'critter' Ritter's 1974 455 SD Trans Am. 
A beautiful car that has won many awards.
He is also president of a new club in Arkansas.
Arkansas Pontiac Association


Robert Edward's 1979 Trans Am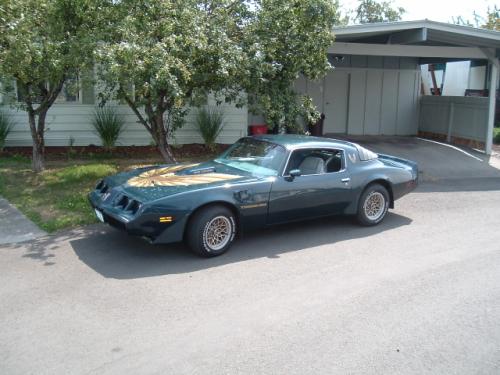 Hi john, here is my 1979 Trans am. I paid $2200.00 about 3 years ago, trust me
it didnít look like this back then. the car was all there, no rust or bondo was ever
found during the restoration (frame on) I have invested at least $10.000 into
this wonderful ride...was it worth it?? yes indeed every penny!
I found the original build sheet under the passenger seat. 
This is the correct color (nocturnal blue) with the gold package. 
The wheels were an upgrade on the build sheet.
I also have another 79 Trans am in the shop....it is going to be a custom one of
a kind it, will be a very mean rod when it is finished. I will send you some pic's
when it is done. LONG LIVE THE TRANS AM!! LATER... Robert Edwards


David and Brenda Back's 1984 Trans Am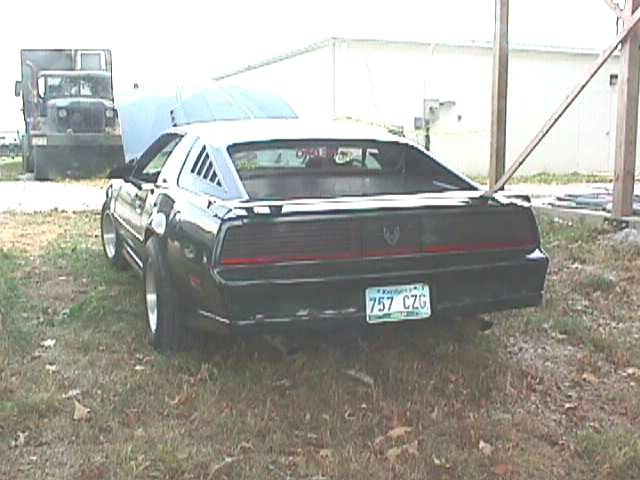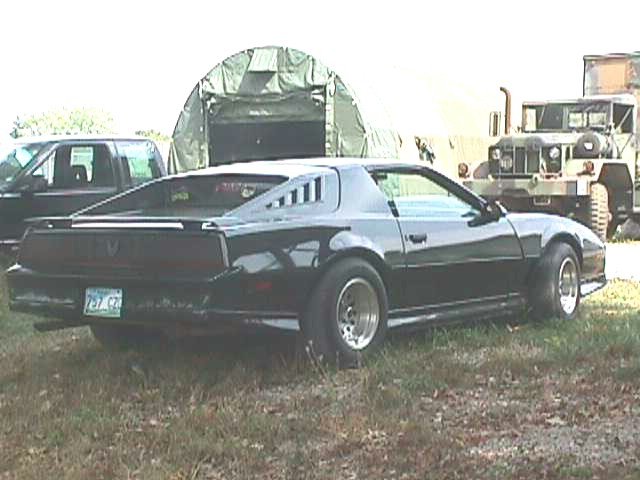 1984 TA. Brenda & David Back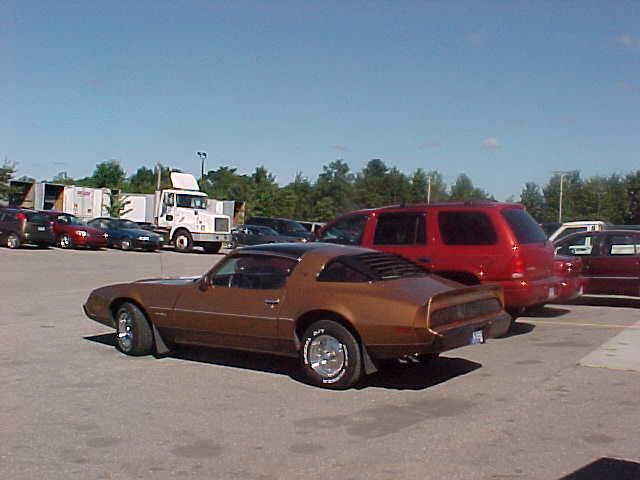 Tuffyangel

I have a 1979 firebird formula with a 78 6.6 400.

Crank - 10/20
Block -  bore 30
cam - 214/224  272/282  442/465
true roller timing chain
edlebrock pontiac preformer intake
stock Quadrojet
summit headers
th350  w/ B & M Transpack
3.23 posi


Bryan Jones 1977 Trans Am


I own a 1977 T/A and I love it. The car was
actually produced the day after I was, so it holds some sentimental value.












Paul and Melanie's 1993 Trans Am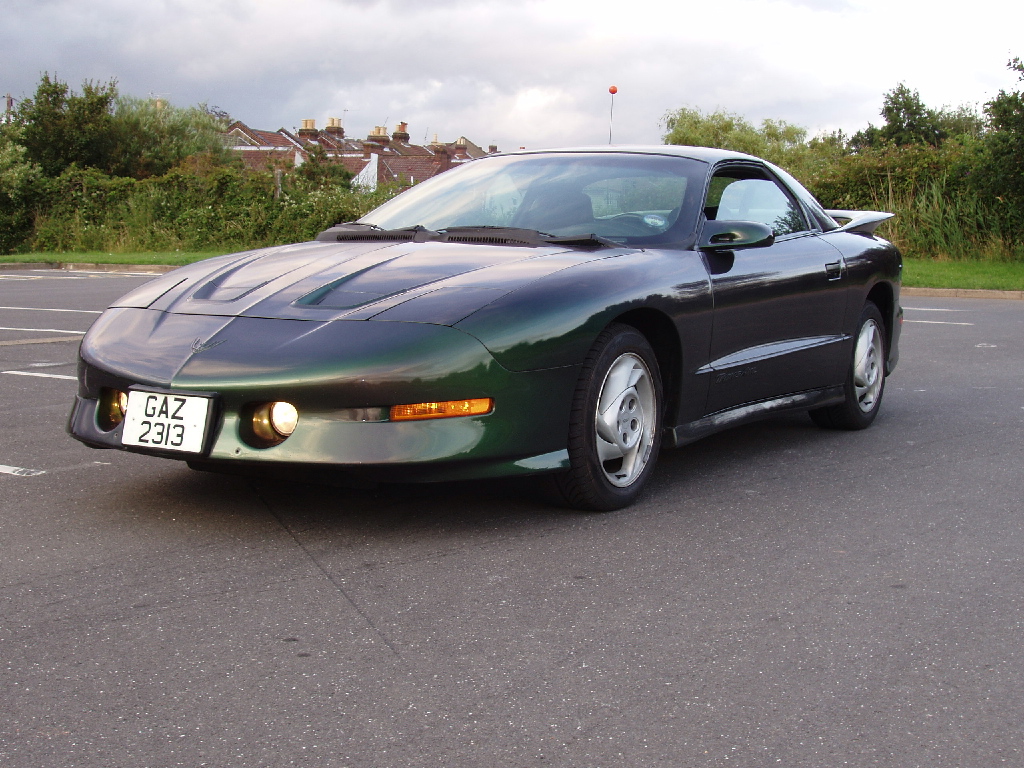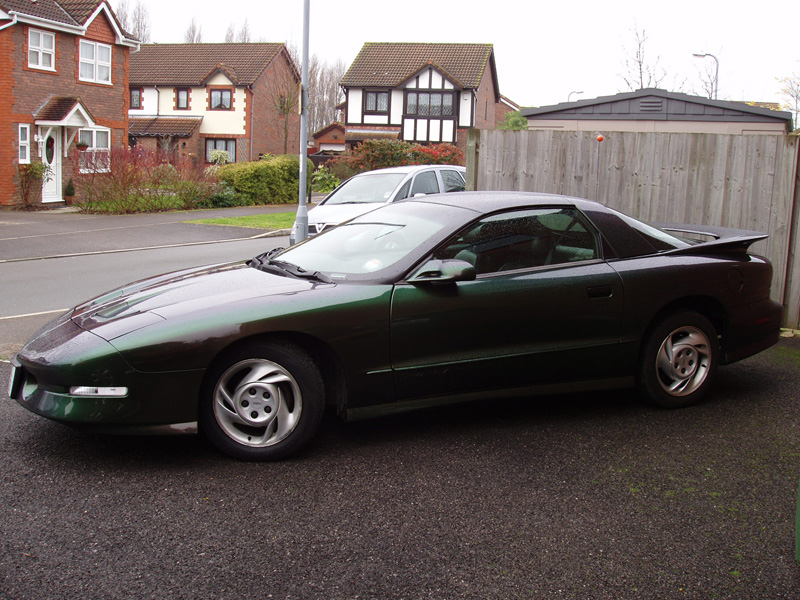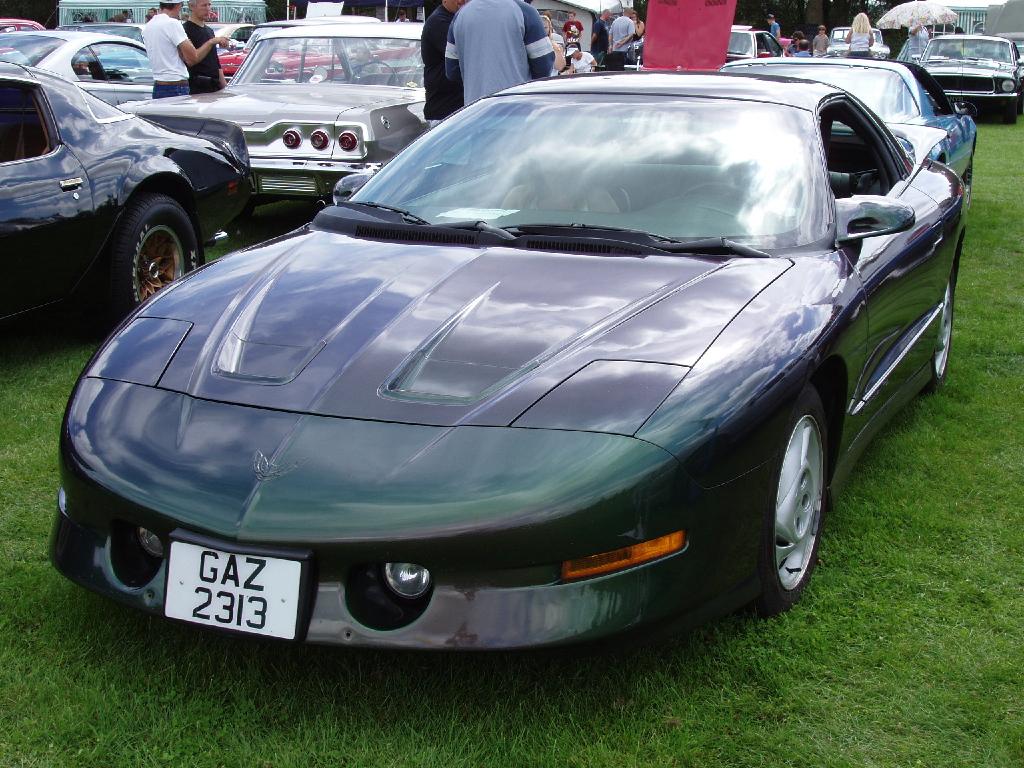 Hi, my name is Paul and I live in Southampton,England. There are quite a few of these cars in the UK, 
I having owned a total of five of them(not at the same time!)
My car is a stock 1993 T/A which has been sprayed at some point in Chameleon Green/Purple 
paint and in fact took part in the 2004 Gumball3000( cannonball if you like) from Paris to 
Morocco and back.
I hope you like the pictures and I hope they are not too big.
Regards
Paul and Melanie


Tiffani Leadingham's 1984 TA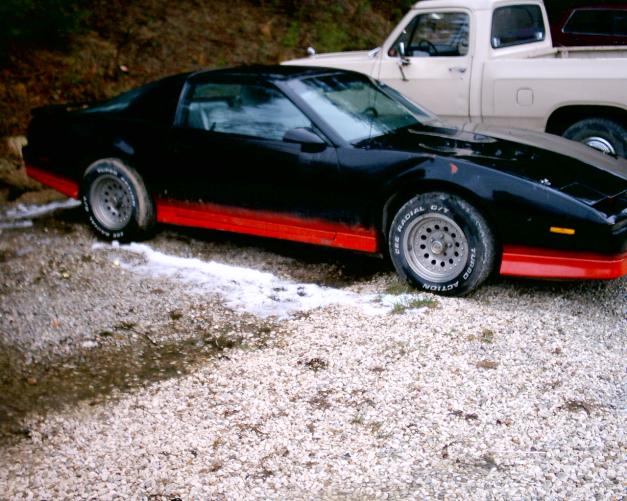 Hey! My name is Tiffani Leadingham. This is my Trans Am. 
It's a 1984 and I love it! Please put this on your readers rides page. Thanks.


David Simms' 1998 T/A Convertible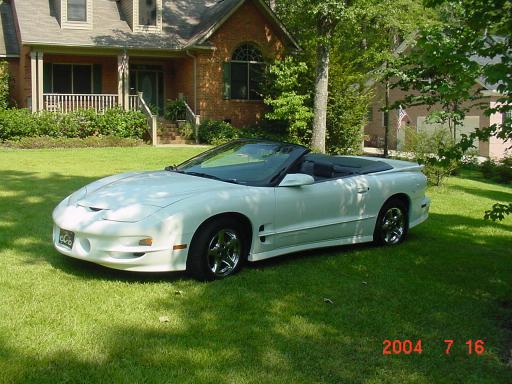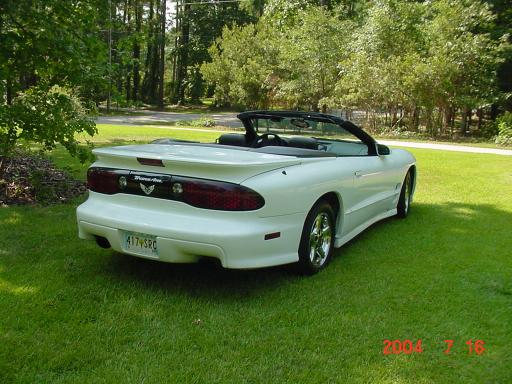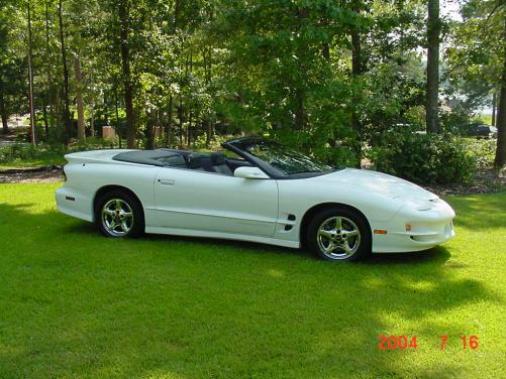 Mark Oakhill's 1980 TA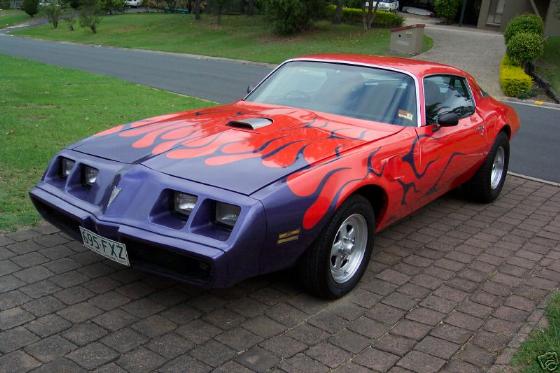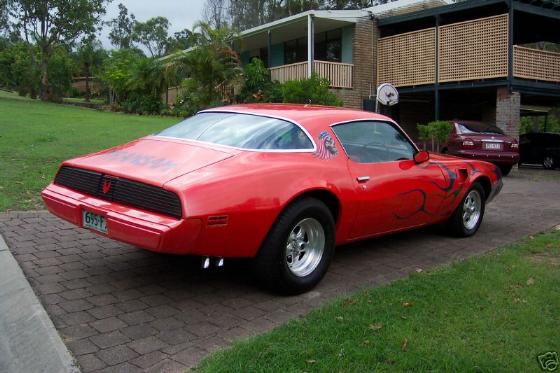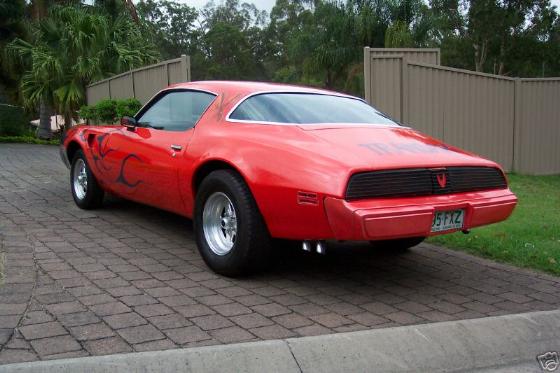 This is my 80 model Trans Am
OAK FROM BRISBANE AUSTRALIA

SPCL EDTN TA's 1980 TA


When I had found the 1980 TA, it had been sitting under a pine tree for 7yrs. 
The passenger side of the car was covered in pine tar. The original 301 turbo was 
replaced for a 400. Upgrades that I have done are as follows: Bored over .30, 
Brand new crank and core, Roller Rockers, Rocker Cam, Edelbrock Intake Manifold and Carburetor, 
K&N Air Filter, Complete MSD Ignition System, Excel 8mm Spark Plug Wires, all around new 
weather stripping, new Snowflake rims, 3'' Exhaust with original chrome tips. 
Dunlop GT Qualifier T Tires. Vehicle still has original paint and decals, working AM/FM 
8 track radio, t-tops, Black Leather seats.


Thanks a lot,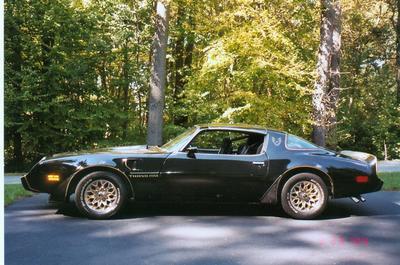 Tony Nightingale's 2002 Collectors Edition Trans Am WS6
I have a 2002 Collectors Edition Trans Am WS6 with T-topsand six-speed hurst its #1596 out of 2390.
Tony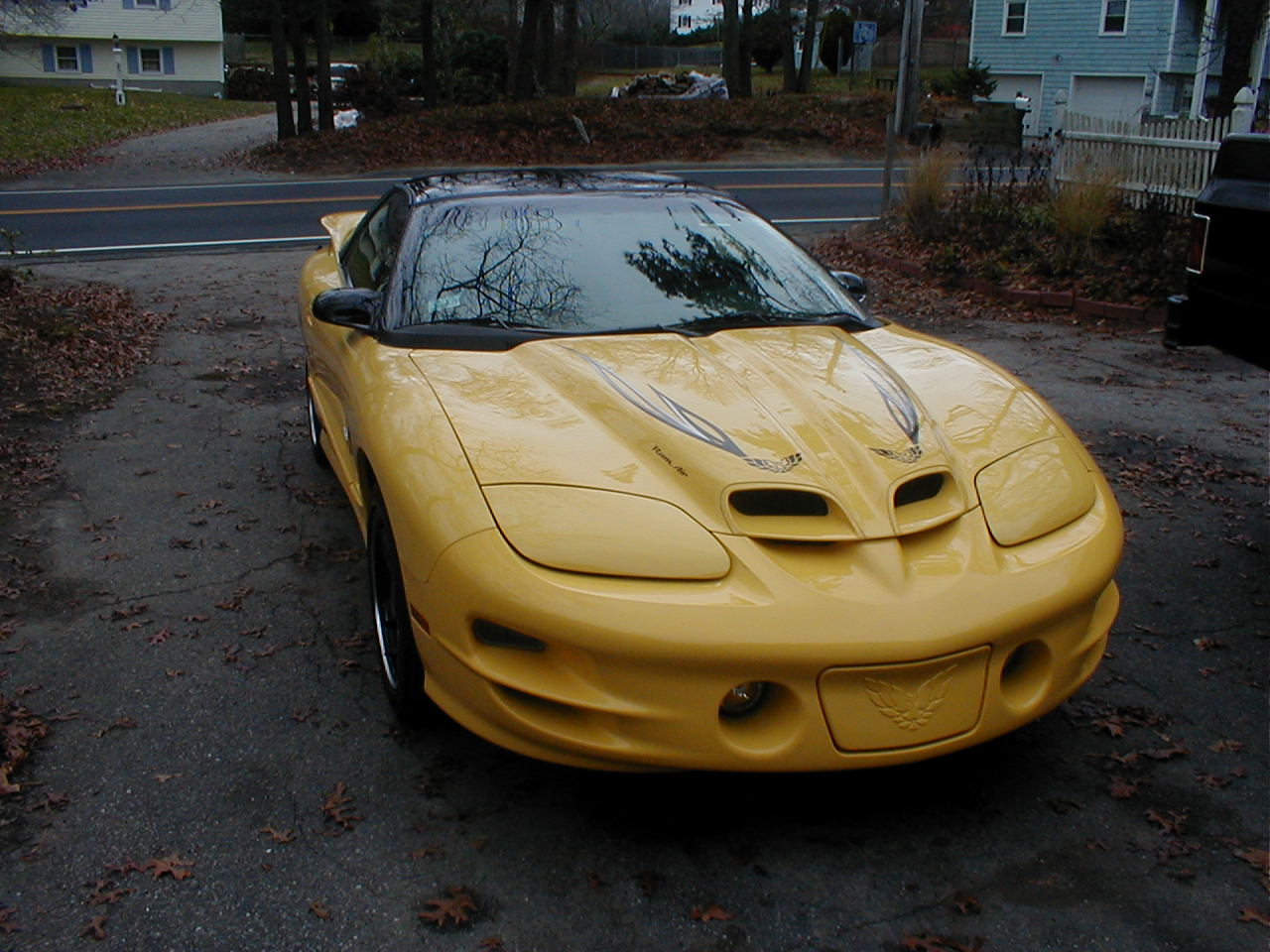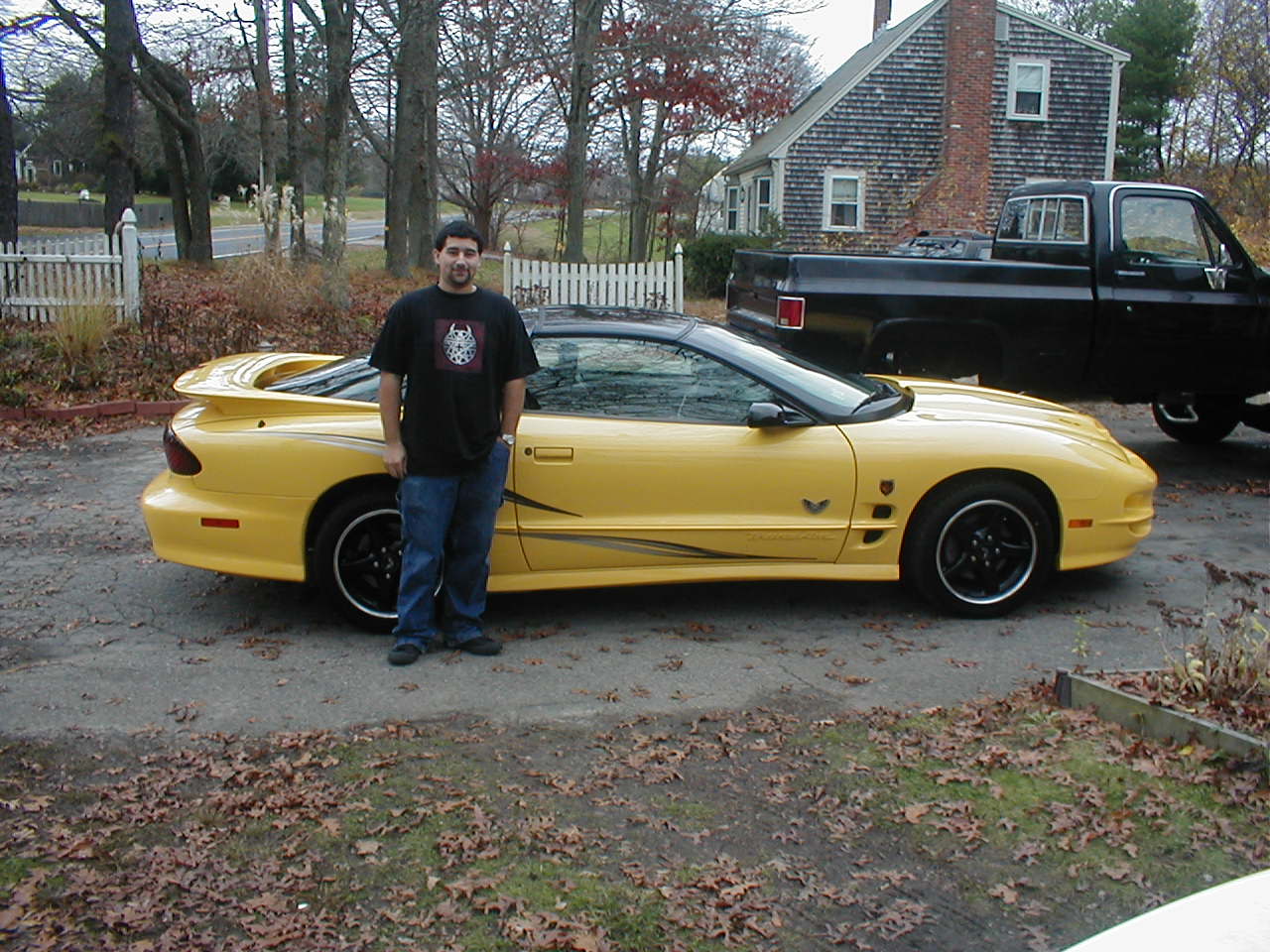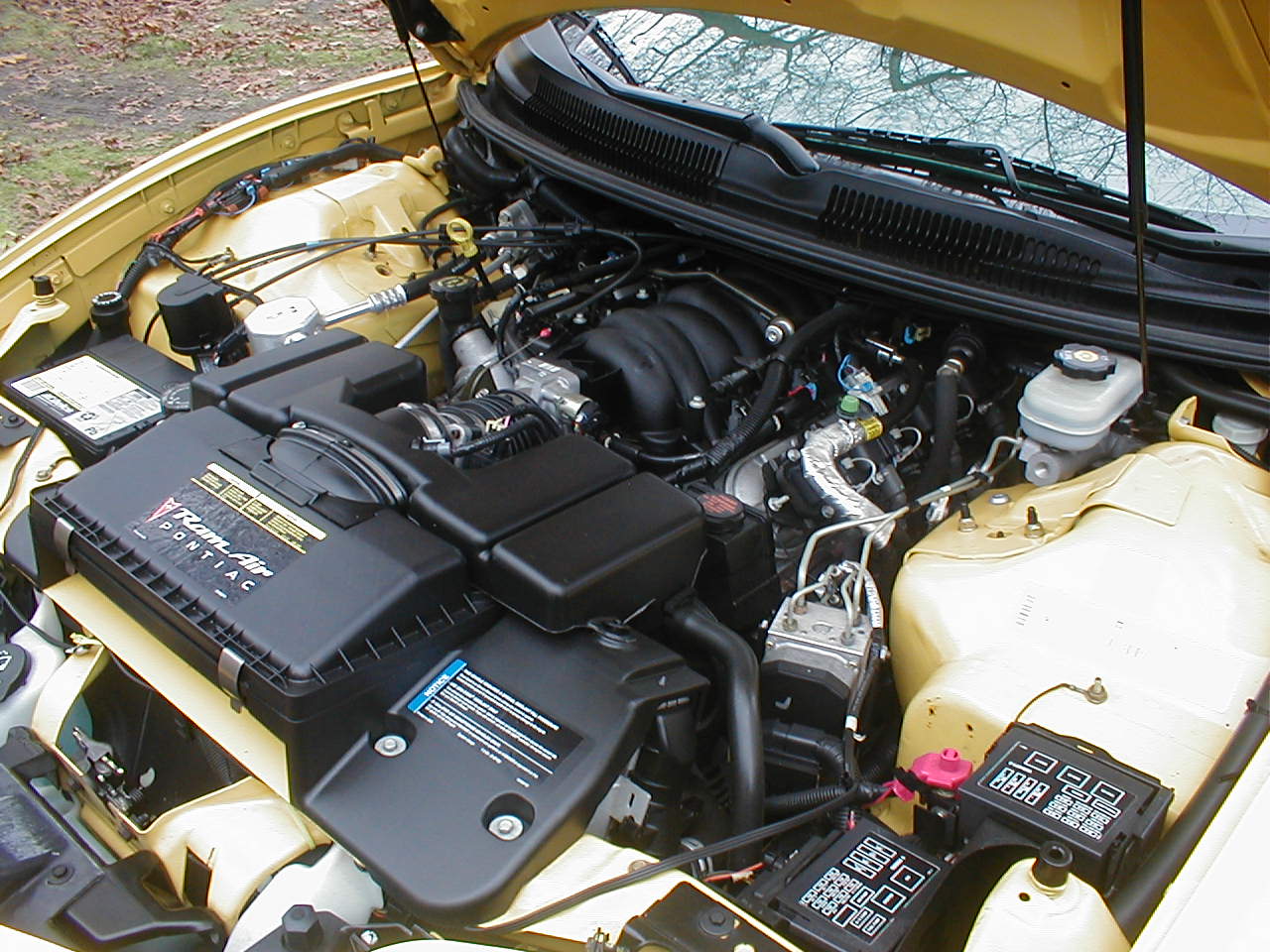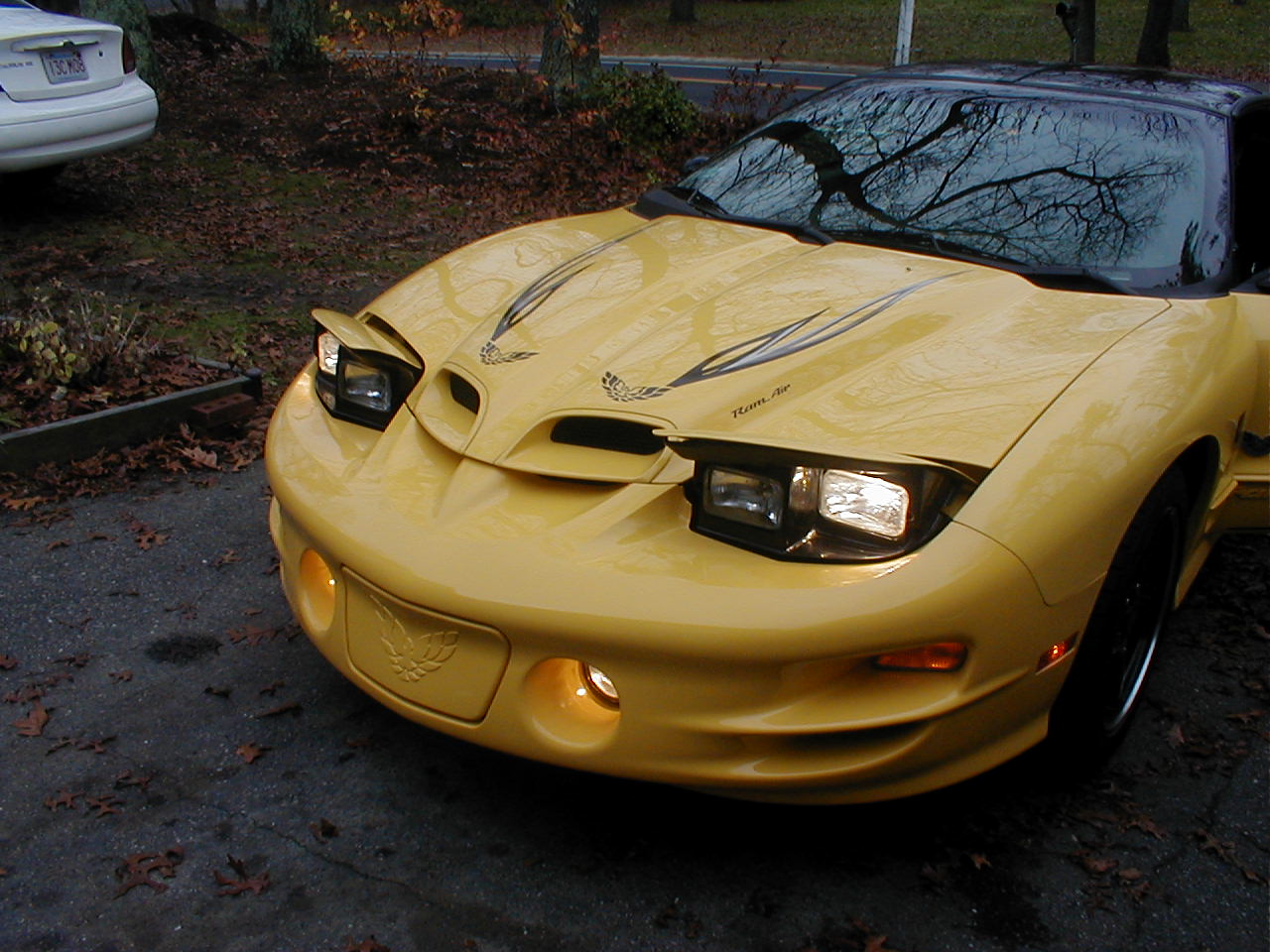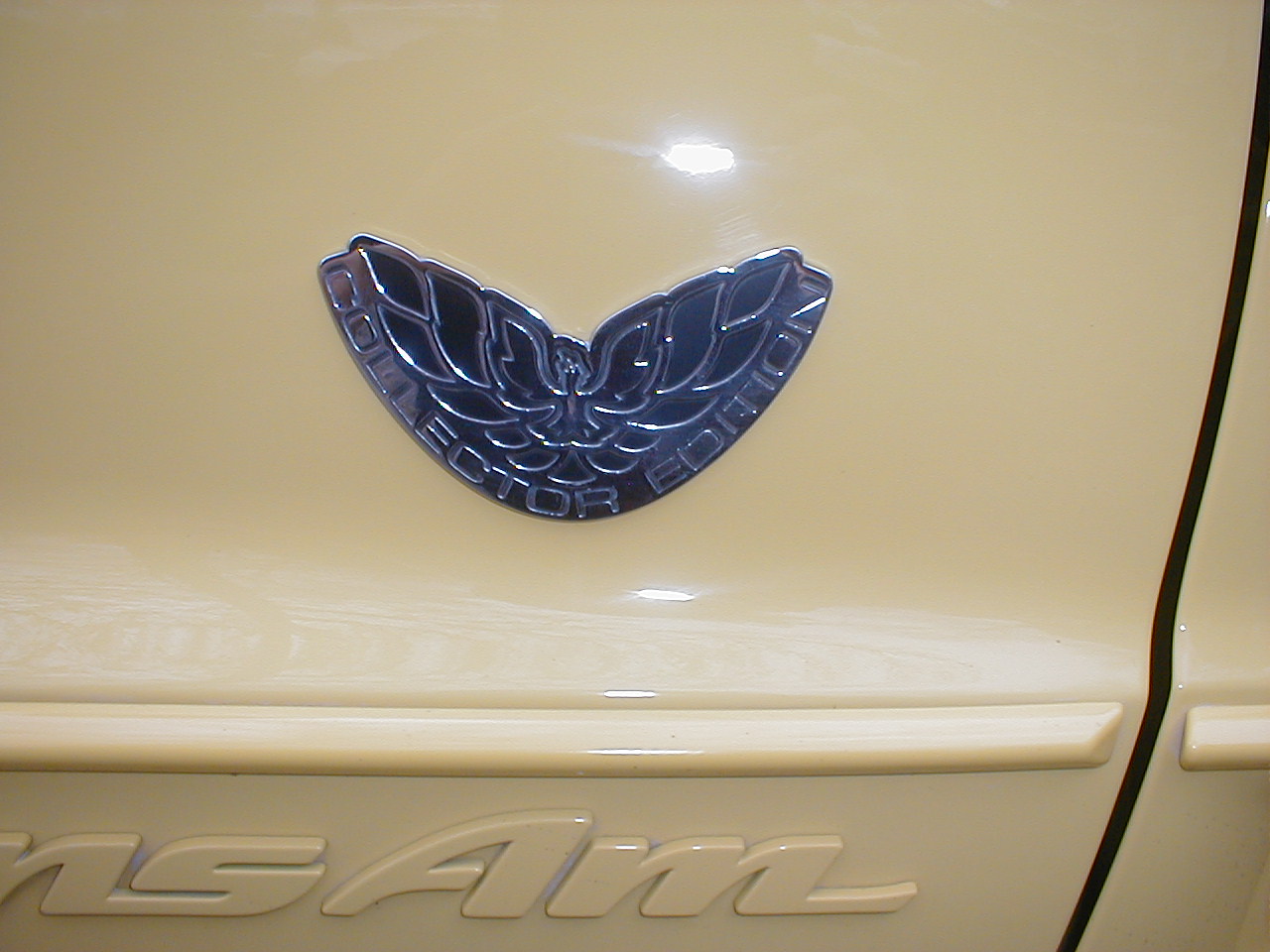 Pontiac Super Pro's 1982 Firebird

Hello attached are some pics of my 1982 Firebird it has a 455 with tubo 400. 
We have qualified for the bracket finals in Div #3 IHRA 
Car runs 11.57 at 116 mph .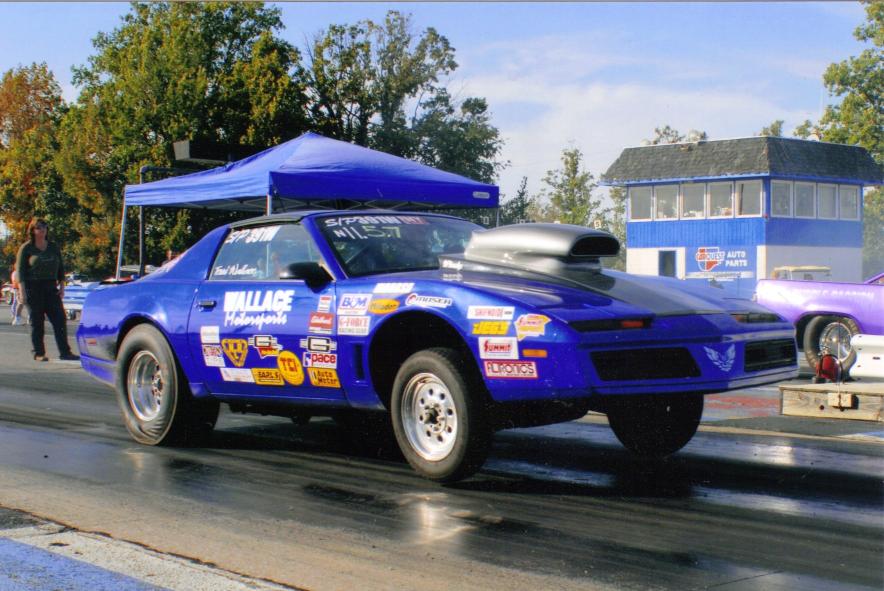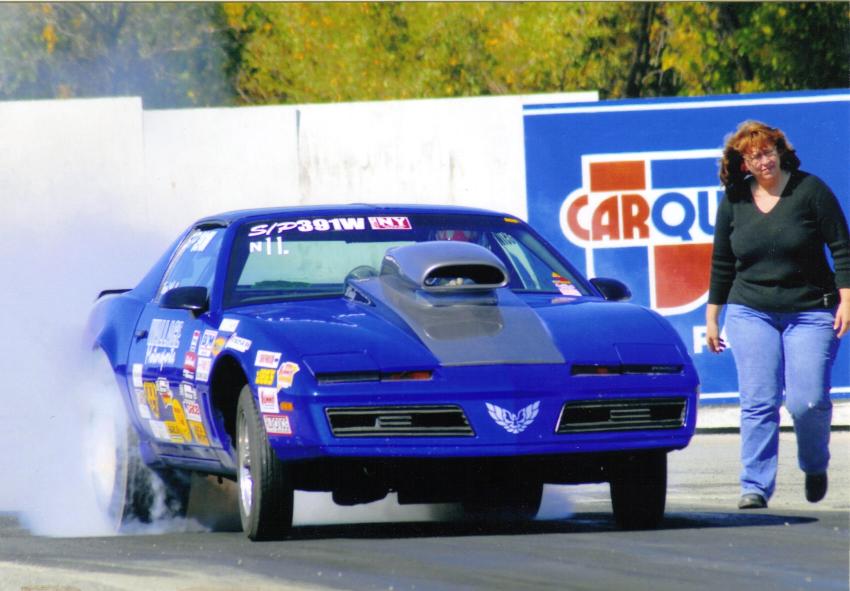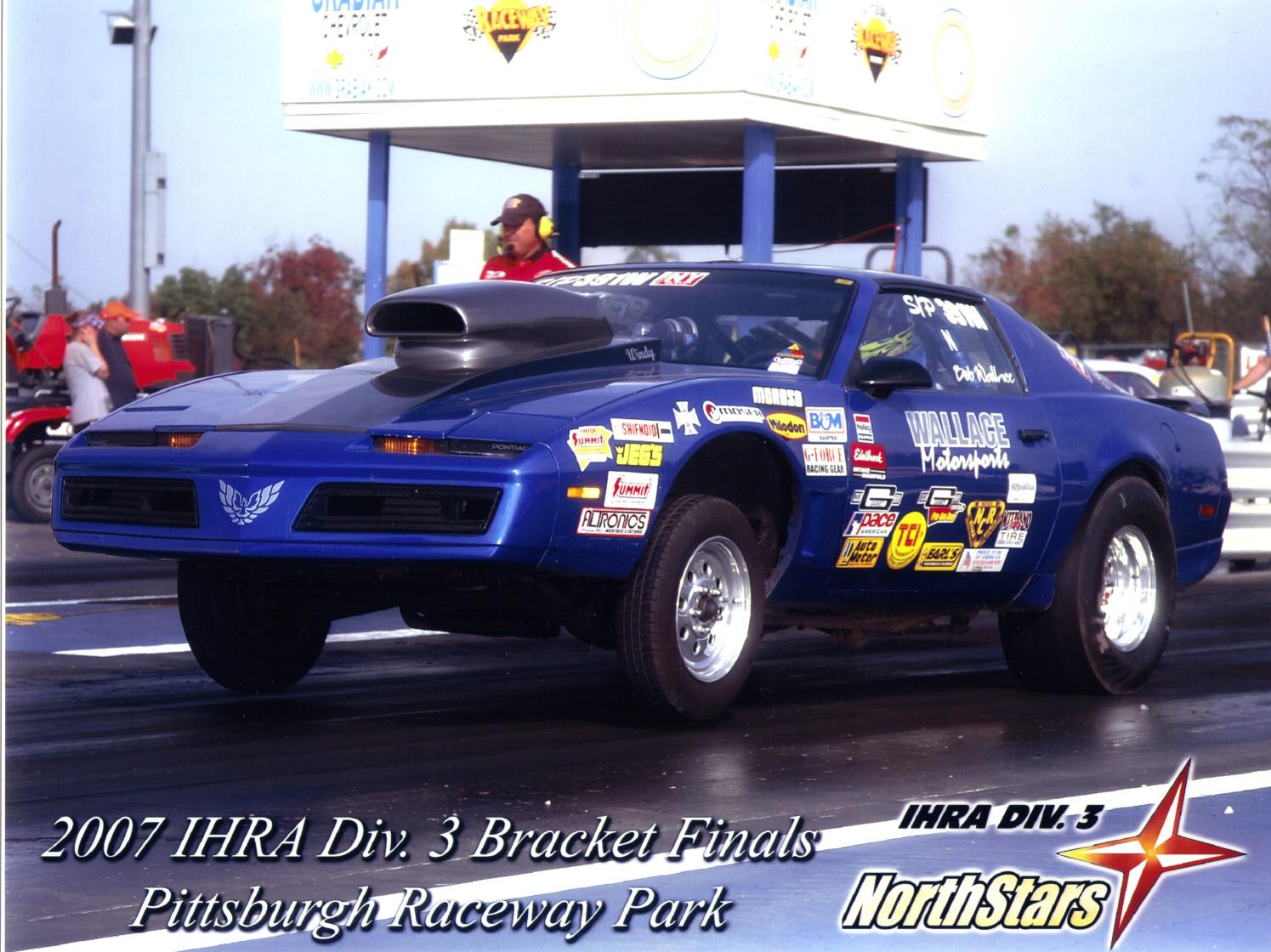 Greg & Chantal's 79
Few pics of my life long dream car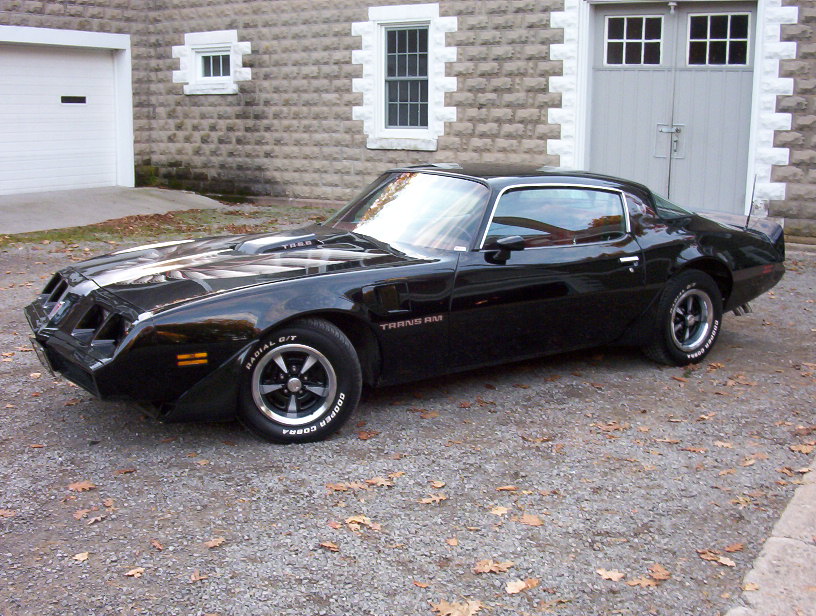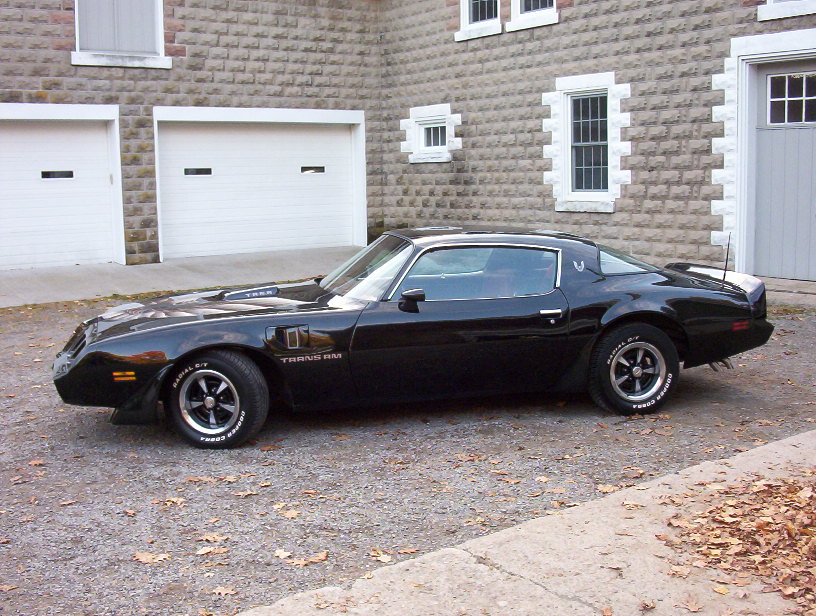 Not sure if these pics are worthy of posting but its MY pride and joy......
When Burt rolled out of the back of that trailer well that was the first T/A I had ever seen.
I swore I would own one and as they say the rest is history.
Don't matter what's in her (403) but she sure is perdy to look at.
                                                                                                                                thanxs for your time.

                                                         Greg & Chantal's  79
                                                                       Ontario Canada


Terry and Kathy Rader's 1984 Trans Am

Here are some photos of our 1984 Trans Am.  
It has only 55,000 pampered miles on it.  
It drives out tighter that some new cars I've driven, 
and gets looks everywhere we drive it.  
Love your web site.
 
Terry and Kathy Rader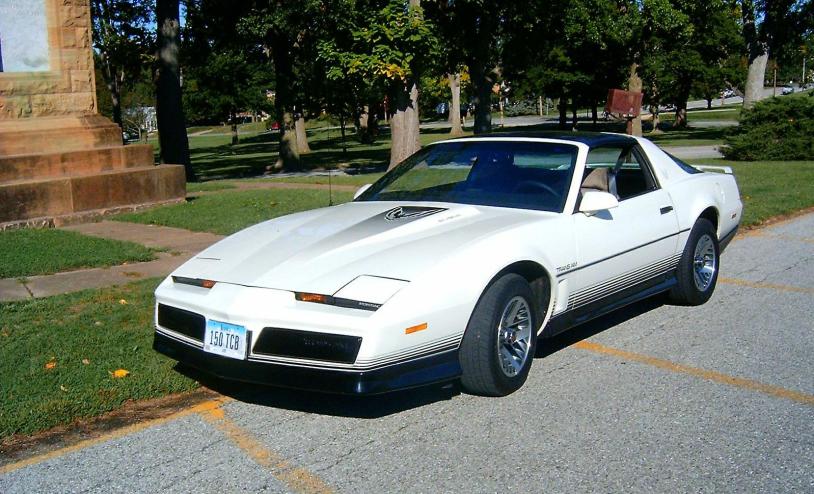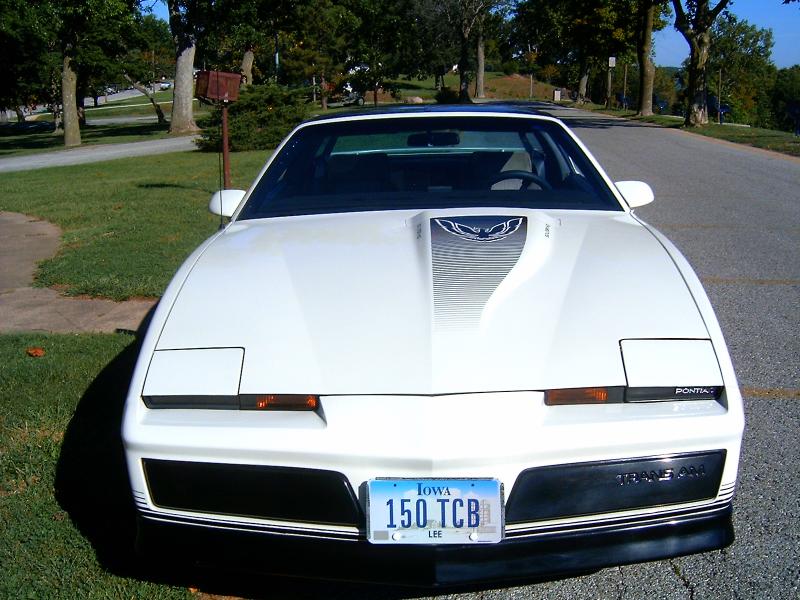 Phillip Green's Trans Am

I HAVE A 1978 T/A THAT I HAVE SPENT OVER 15 YEARS RESTORING IT AND RASING TWO DAUGHTERS. 
THE ENGINE HAS BEEN  TOTALLY REDONE AND HAS ABOUT 500 H.P. 
TRANS,DRIVELINE, SPRINGS, FRONTEND PARTS ARE NEW. 
I HAVE ALWAYS WANTED ONE FROM MY SENIOR YEAR IN SCHOOL AND NOW I HAVE ONE.

 GREAT SITE WITH GREAT PHOTOS. 
THANKS PHILLIP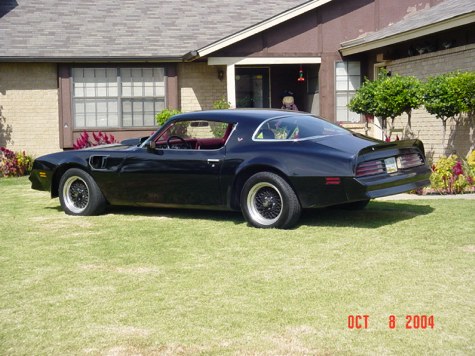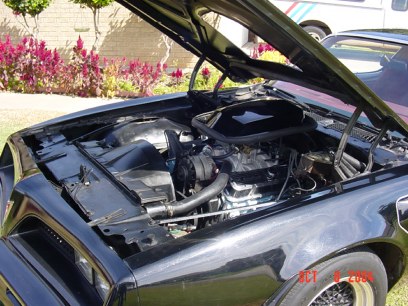 1990 Trans Am GTA of Kevin and Laurie Grosz - Kitchener, Ontario, CA.

I have a 1990 Trans Am GTA that is virtually bone stock except for Bosch 24lb injectors. 
We were able to determine that only 299 GTA's came to Canada. 
Ours is equipped with the 5.7 litre 350 (L98). Everything is in perfect working condition 
including the AC.  We are the third owner of the car and has never been winter driven and 
has been stored indoors its entire life.

Currently I am working on a 1976 Trans Am as well as a 1982 Firebird.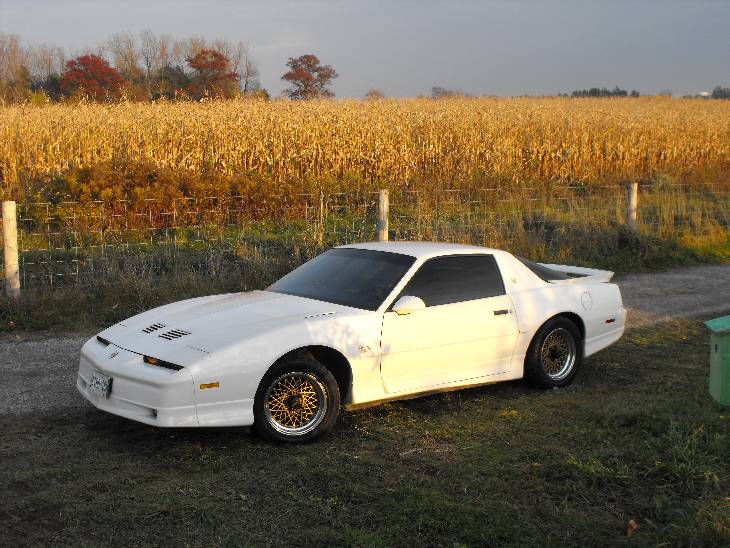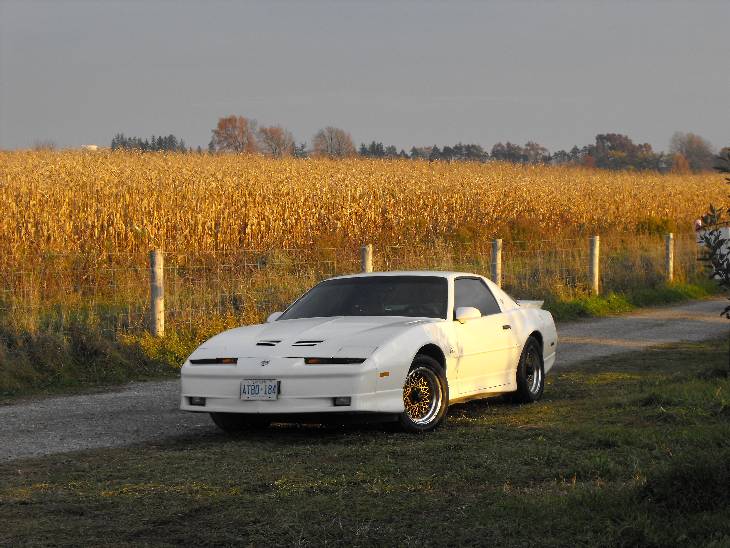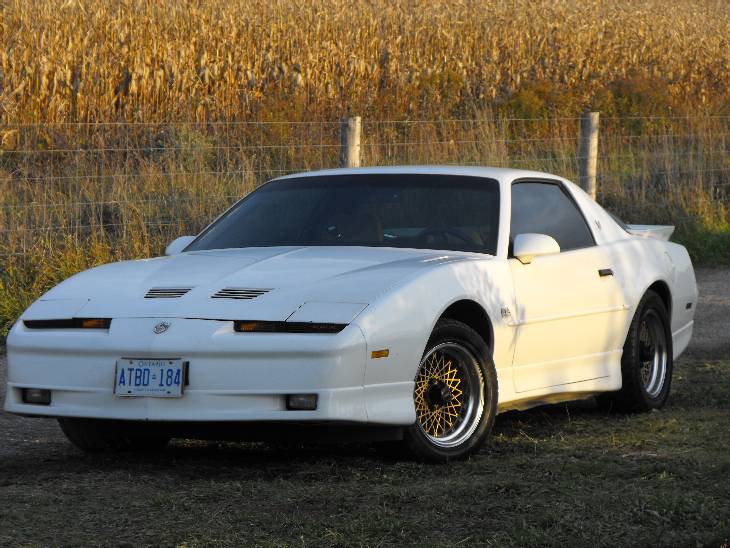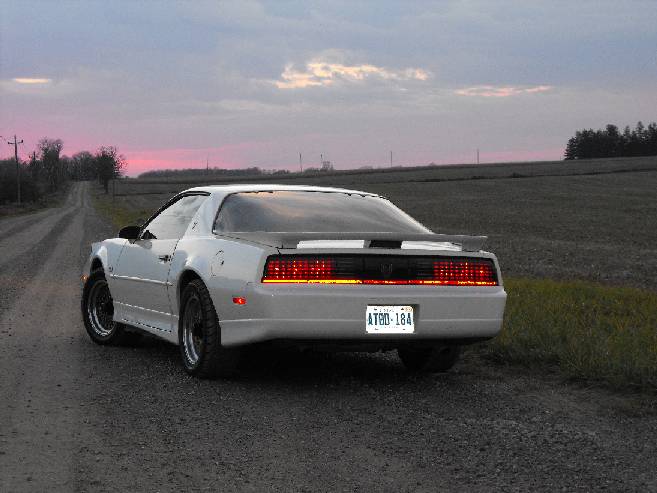 Doug Lester's 1979 301 4 speed Trans Am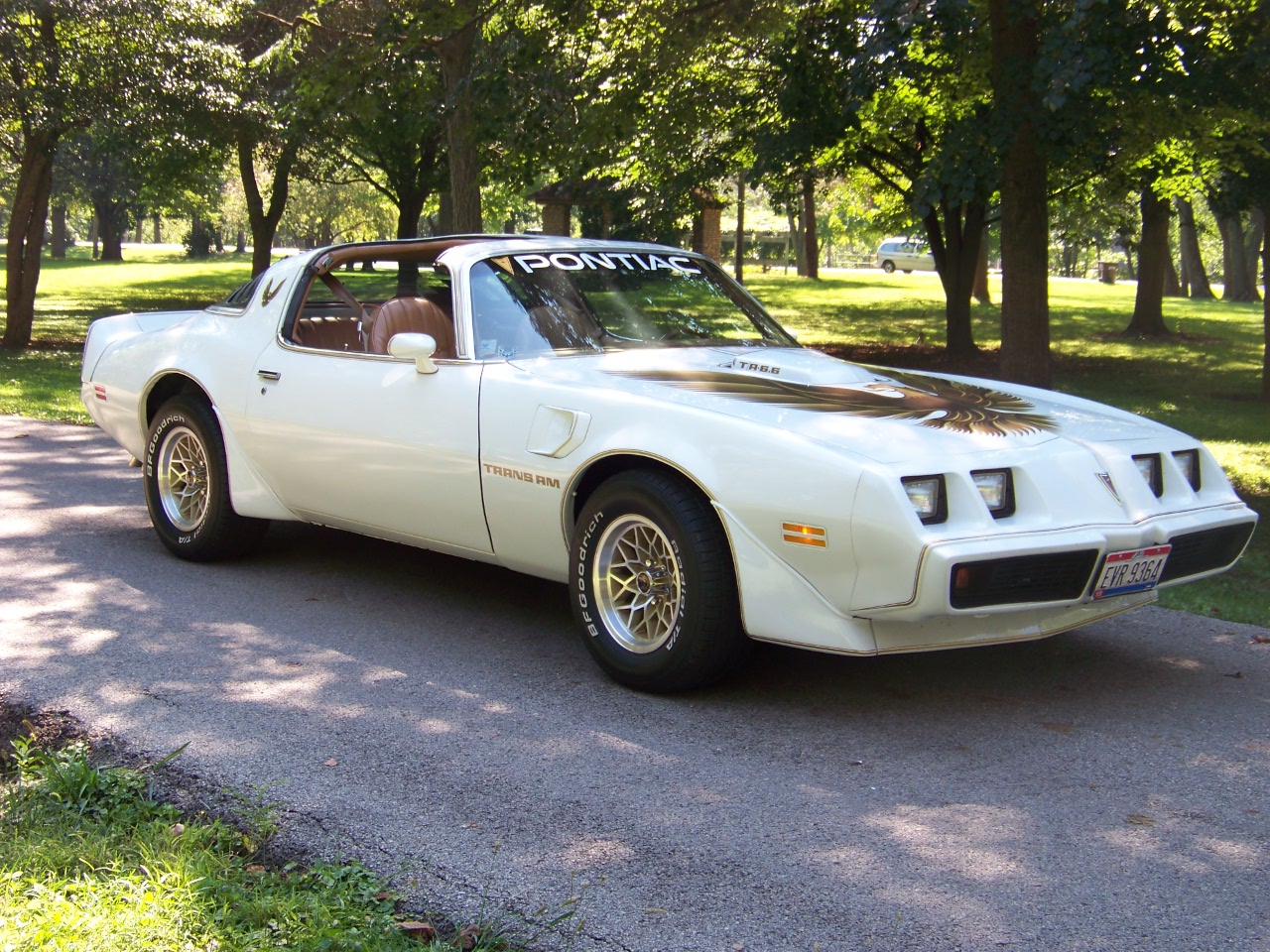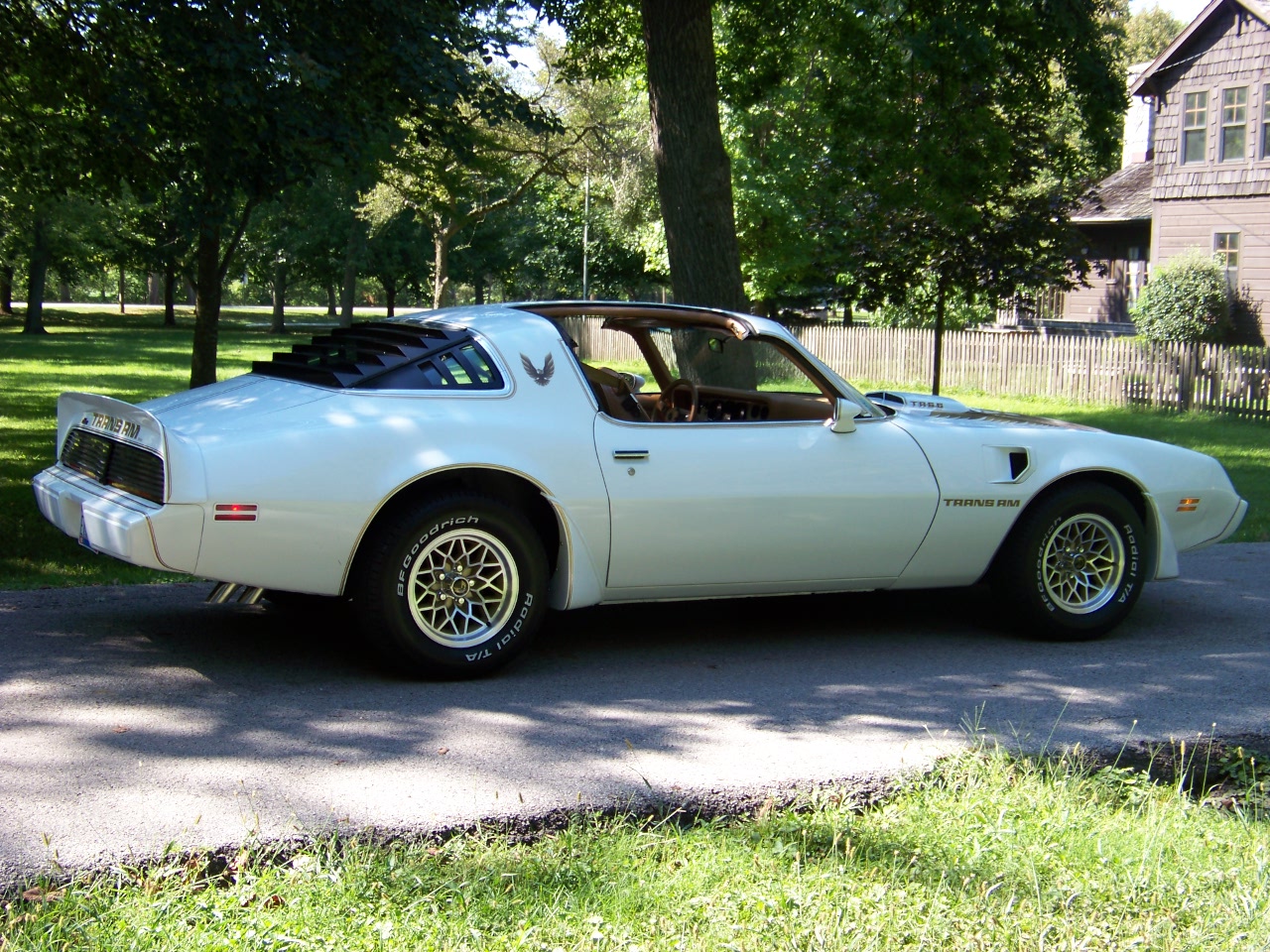 [ Home ]